Gumline Recontouring
One cosmetic treatment we perform at Riverdale Dental in Toronto is laser dentistry for gumline recontouring. 
---
What is Laser Dentistry?
Laser dentistry uses short, controlled bursts of light energy that are not detectable by the human nervous system. Lasers usually allow dentists to carry out otherwise painful cosmetic treatments with much less pain.
---
Gum Line Re-Contouring
If your gums rest too low or too high on your teeth and you are unhappy with your smile, you may be a candidate for gum contouring surgery.
Also called gum reshaping or tissue sculpting, this cosmetic treatment can even out an uneven gum line.
Laser dentistry can be useful in cosmetic treatments such as gumline reshaping. A cosmetic gum lift involves surgically contouring the gum tissue to a more aesthetically balanced appearance.
Procedures that would normally require anesthetic, scalpels and sutures can be performed with little trauma and minimal to no bleeding present.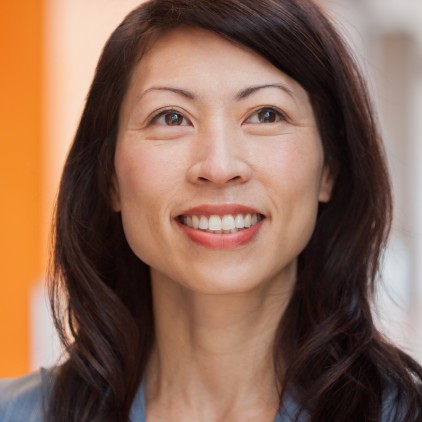 This can reduce post-operative swelling and scarring associated with other methods. The gum tissue can heal quickly, and the patient may experience little, if any, discomfort.
The potential for infections may also be reduced with laser dentistry. The re-contouring of gums is a relatively simple procedure that can make a difference in the appearance of your smile. 
---