Dental Care Services for the Entire Family
At Toronto's Riverdale Dental, our dedicated dentists offer a one-stop shop of dental care services. We meet the needs of our patients all under one roof. Whichever treatment you need, we've got you covered!
---
Dental fillings, crowns, and everything in between, whatever your dental health concern may be, Riverdale Dental in Toronto is committed to providing you the right treatment and satisfaction possible. » Learn More
We provide prevention, diagnosis, and treatment of periodontal disease. » Learn More
From dental bonding to teeth whitening, our Riverdale, Toronto dental team is here to help you achieve the smile you've always wanted. » Learn More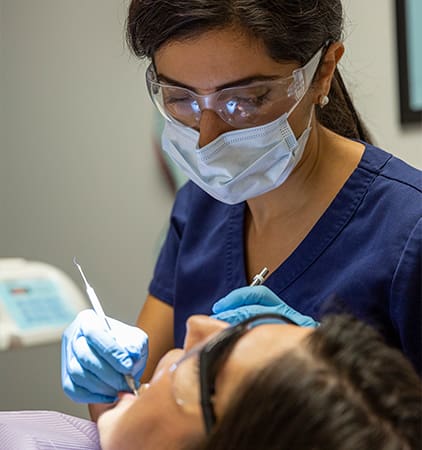 At Riverdale Dental in Toronto, we are trained to rid you of your teeth pain! We perform wisdom teeth removal and extractions for patients whose teeth are causing them pain, excessive crowding, or other pressing dental health issues. » Learn More
We understand that dental emergencies can happen.
At Riverdale Dental in Toronto, our dentists are hear to help so you do not have to suffer in pain. » Learn More
---