Porcelain Veneers in Toronto
Riverdale Dental in Toronto provides porcelain veneer treatment for patients who wish to fix discoloured, chipped, gapped, misaligned or aged teeth. 
---
What are veneers?
Veneers are thin, custom-made material that is placed on the front surface of your teeth to try and improve their appearance. These shells are bonded to the front of the teeth changing the size, colour, or length of the tooth.
Dental veneers can be made from porcelain or from resin composite materials. Porcelain veneers can resist stains and mimic the light-reflecting properties of natural teeth. Riverdale Dental offers porcelain veneers for its Toronto patients. 
---
What are the benefits of veneers?
Veneers can have a number of benefits, including:
Repairing Imperfections: veneers can correct discoloured, chipped, broken, misaligned, irregularly shaped, and gapped teeth.
Can Look and Feel Natural: veneers can be customized to blend with the rest of your teeth, from size to shape to colour. 
Low Maintenance: maintaining and preserving veneers might be as easy as proper dental hygiene. Regular brushing and flossing should adequately maintain your restorations.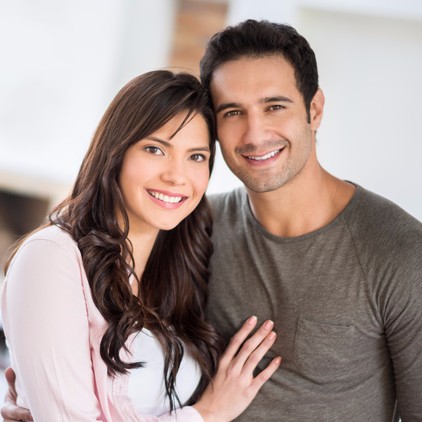 ---