Dr. Sara Mortezania
Dr. Sara Mortezania is passionate about patient care. She loves to welcome new patients of all ages to her Toronto practice.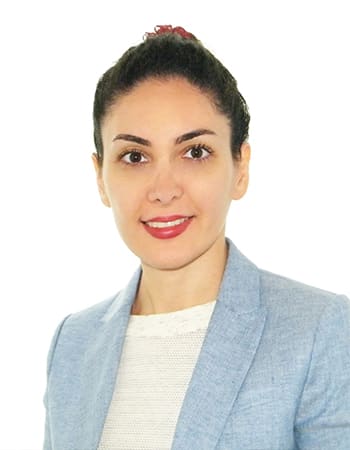 Dr. Sara Mortezania developed a keen interest in the field of healthcare at a young age. Dentistry soon became her true passion and this was largely due to her admiration of her own family dentist. Since receiving her Doctorate of Dental Surgery, Dr. Mortezania has completed a number of training courses to develop her proficiency in the field, in order to provide the best possible care for her patients.
She is particularly interested in the field of cosmetic dental services and orthodontics.
When Dr. Mortezania is not with her patients, she enjoys playing the piano and spending time with her family.